Product Description
White or gray white crystals. Slightly soluble in water, insoluble in ethanol, ether and benzene, significant acid, soluble in caustic soda solution and sodium carbonate solution.
We have different packing size, such as 25kgs small plastic woven bag, 350kgs/500kgs/750kgs jumbo bag for exporting of our sulfanilic acid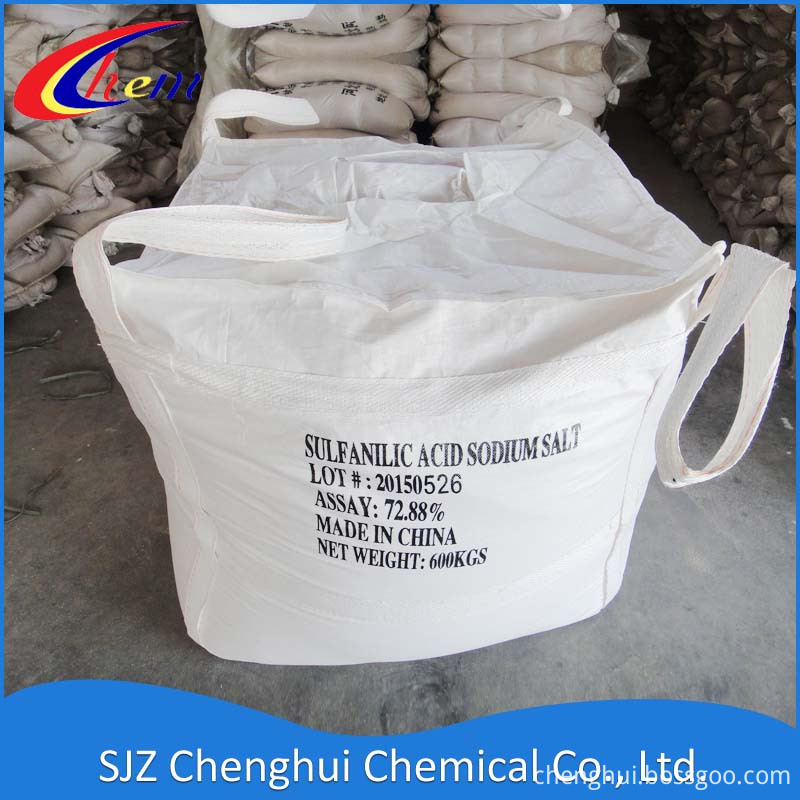 Sulfanilic acid is a important raw matertial for dyes, food industry, construction filed and so on.
Sulfanilic acid's appearance is white crystal powder
We supply large quantity of sulfanilic acid, about 20000mts per year
Sulfanilic acid can be used in many fields, such as: dyes, optical brightenres
Sulfanilic acid is our most strong product, we have been selling and exporting this item to several areas and countries in the world for more than 15 year
Product name: Sulfanilic Acid
Cas no: 121-57-3
M.F. C6H7NO3S
M.W 173
Use: mainly used for dyes, food color industries and so on.