Product Description
Sulfanilic acid is an important intermediate of acid orange II, acid bright yellow 2G, acid mordant yellow brown 4G, acid mordant dark yellow GG, direct yellow GR, reactive brilliant red K-2G and reactive purpleK-3R; It can be used in the making of auxiliary agent of dyeing and printing, such as dissolving salt B, fluorescent bleachng agent BG, BBU, anti-dust salt H; It can be used in bactericide too. Moreover, it is the intermadite of flavor, pigment, medicine and building material.

Product Description
CAS No. 121-57-3
Molecular Formula: C6H7NO3S
Structural Formula: Molecular weight: 173.19
Chemical Name: Sulfanilic acid
Synonyms: 4-Aminobenzenesulfonic acid; 4-Anilinesulfonic acid
EINECS No: 204-482-5
Appearance: White or white crystalline
Specification: Content:≥99%
Properties:
Density 1.485
Melting point 288 ºC (dec)
Water solubility 0.1 g/100 mL (20 ºC)
Sulfanilic acid Storage: Warehouse ventilation drying under low temperature
Sulfanilic acid Safety Data:
Hazard Symbols Xi
Risk Codes R36/38;R43
Safety Description S24;S37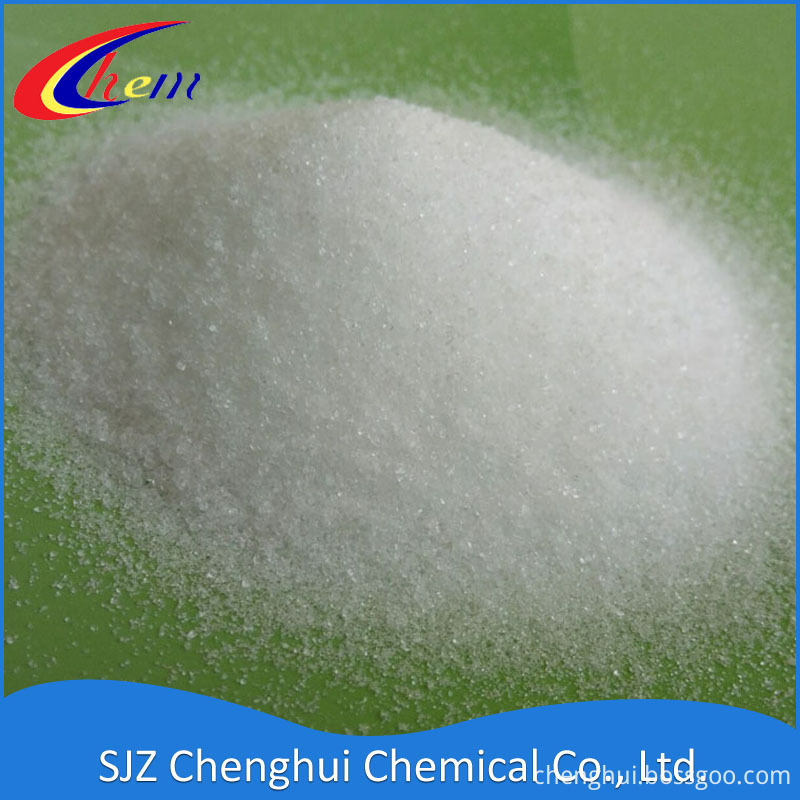 Packing: 25kg in plastic bag lined woven bag or following your demand

Transportation: No knocked, avoid rain
Storage: In dry and airiness place, avoid moisture and deterioration.
Usage:
1. It is one important dyes intermediates, it can be used in Acid orange ,Acid light yellow 2G,Acid intermediary yellowish brown 4G,Acid intermediary dark yellow GG, Direct yellow GR,Reactive yellow K-RN, Brilliant red K-2G, datish red K-DG and blue K-3R, etc.
2. It also can be used in production of dyes Whitening agent, such as solute salt B, optical brightener BG, optical brightener BBU, dyeing proof salt H, etc.
3. It is also used in agriculture pesticide to proof wheat rust.
4. It is also one ideal intermediary in spices, food pigment, medicine, building materials, etc.