Product Description
Product name: Polixetonium Chloride
CAS Number: 31075-24-8 / 31512-74-0
M.F. (C10H24Cl2N2O)n
USUAL PAC Usual Packing:
1LPE Bottle, 12 / 20 Bottles per Carton,4L/5LPE Bottle, 4 Bottles per Carton
25Kgnet PE Drum;220Kgnet PE Drum;1100Kgnet IBC,or according to customers` requirements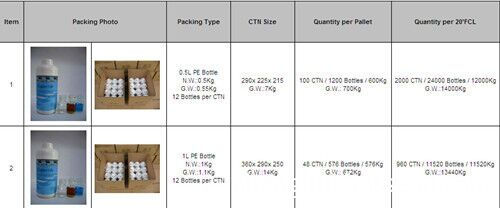 Shelf life: two year
Uses: 1. Used in residential and non-commercial environments including swimming pools, spas, whirlpools and hot tubs,
waterbed mattress water, aquariums and ornamental ponds and fountains;
2. Used on fresh water supplies for commercial and industrial systems such as water cooling towers (recirculating and
once through), air washer water systems, fire protection systems, textile water systems and pulp and paper water
systems
3. Used in the production of industrial items such as metal working fluids.