Product Description
P-Sulfanilic Acid 99% Min can be widely used in many fields, such as: Food color, Optical brightener, Contruction industies and so on.
Uses:
1. It is one important dyes intermediates, P Sulfanilic Acid 99% Min can be used in Acid orange, Acid light yellow 2G, Acid intermediary yellowish brown 4G, Acid intermediary dark yellow GG, Direct yellow GR, Reactive yellow K-RN, Brilliant red K-2G, datish red K-DG and blue K-3R, etc.
2. It also can be used in production of dyes Whitening agent, such as solute salt B, optical brightener BG, optical brightener BBU, dyeing proof salt H, etc.
3. P Sulfanilic Acid 99% Min is also used in agriculture pesticide to proof wheat rust.
4. It is also one ideal intermediary in spices, food pigment, medicine, building materials, etc.
We have been exporting this item for more than 15 years, our main market is Europe and South America, also some quantity in Asia market.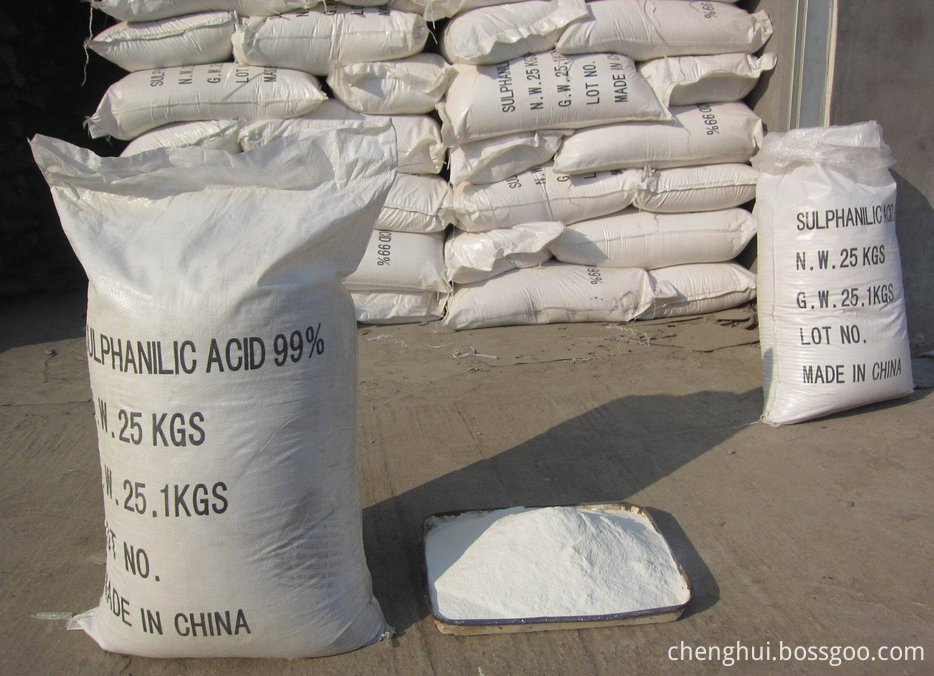 P-Sulfanilic Acid 99% Min